OVERHAULING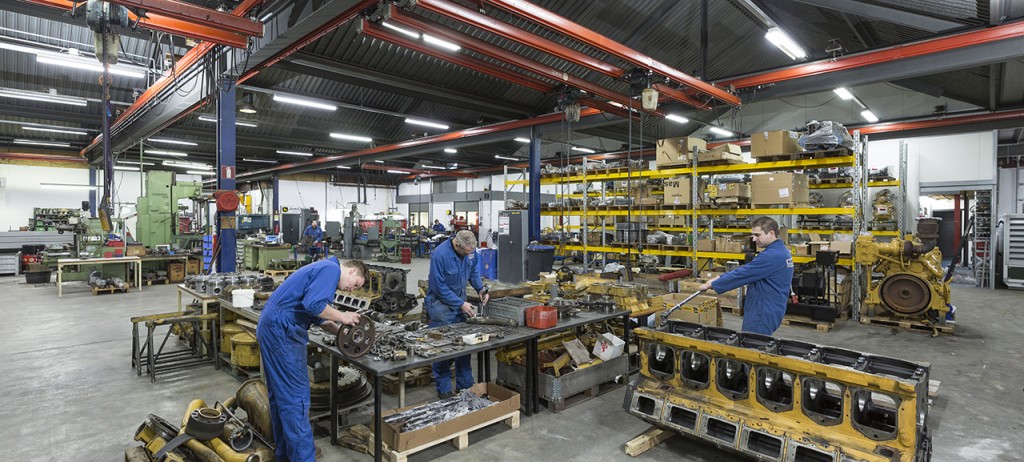 Besides supplier, Pasman Motoren & Aggregaten is also your partner for service, maintenance and overhaul of your installation. We carry out all common repair, maintenance and overhaul activities on industrial and marine engines, aggregates, CHP-plants etc.
When an installation has so many running hours that regular maintenance isn't sufficient any more to guarantee reliabilty and continuity, it might be time for an overhaul.
Overhauling normally is done on site at home and abroad. In case of an complete overhaul or in case of a lack of space, we have to disassemble e.g. the engine and do all the work at our workshop in Baak. After the work is completed, we can perform a  thorough test on our test bench.
Wherever the overhaul takes place; all the work will be carried out with the highest level of expertise, precision and professional knowledge. Off course it will also be carried out with due observance of the manufacturer's requirements and regulations.
Before starting the overhaul, we will make clear agreements with you about the activities to be carried out and the costs.
A professionally overhauled engine helps you to use the installation for a long time without any problems.

Overhauling activities we can do for you:
– Boring and honing of cylinders
– Complete cylinder head overhaul
– Crankshaft sanding
– Block and cylinderhead skimming
– Turning
---
Boring and honing of cylinders
Excessive oil consumption and lost of compression are the results of wear. Dirt and over heating may cause scratches in the cylinder walls. By boring and honing the surface gets back it's original surface structure which reduces oil consumption and prefends the wear of piston springs.
---
Cylinder head overhaul
When it comes to reconditioning an engine, treatment of the heads is one of the most important activities. Thoroughly cleaning, resurfacing the head, replacing guides, installing new gaskets and valve seals and regrinding valve angles are proceedings that can be done.
---
Crankshaft regrinding
Grinding a crankshaft is a process of removing material from the journals in an effort to refurbish and reuse an expensive, yet vital component of an engine. Heavy use makes that  the surface of the journal becomes wear which makes it no longer smooth. Other reasons for grinding are that the the journal is out of round or that the journal is not square (same diameter at both ends of the pin)
---
 Block and cylinderhead skimming
Overheating of an enginge may result in warping of cylinder head and engine block. By skimming this problem can be solved most of the times.
---
 Turning
It may occur that a special part is no longer available. In those cases our mechanics are often able to produce these parts themselves.
---