TRACTOR DRIVEN GENERATOR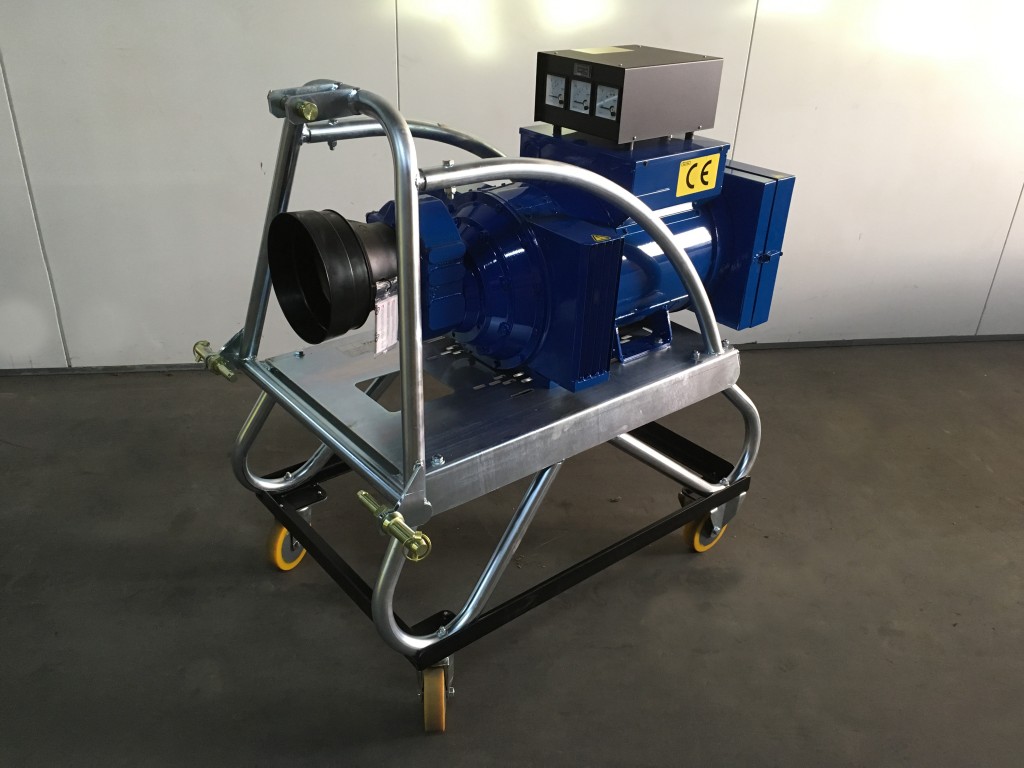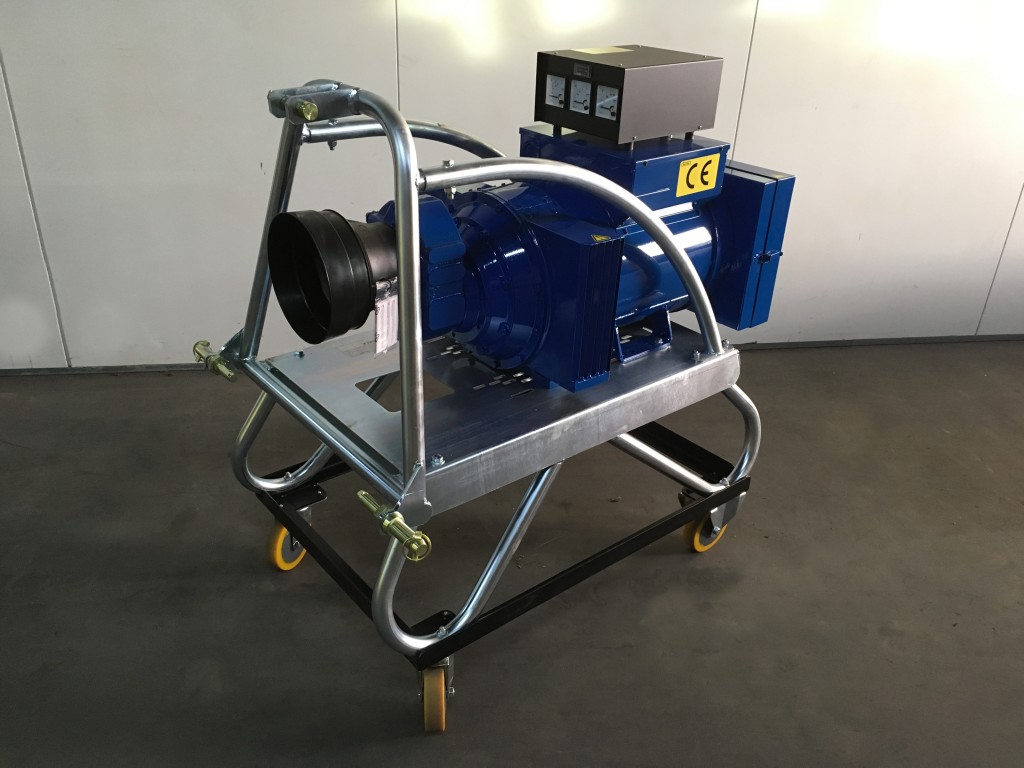 Pasman Motoren & Aggregaten is supplier of tractor driven generators.
Pasman Motoren & Aggregaten supplies reliable tractor driven generators of Mecc Alte in a range of 20 to 85 kVA.
The tractor driven Mecc Alte (PTO) generators are electronic regulated brushless generators. These provide a stabilized voltage which is necessary for sensitive (computer) equipment.
With a tractor-driven generator you can have (emergency) power wherever your tractor can come.
Standard version:
• Mecc Alte generator
• brushless
• electronic voltage control
• reduction gear
• cover
• galvanised 3-point frame
• mounted control panel with:
– ammeter
– voltmeter
– frequency meter
– thermal / maximum switch
– wall socket CEE-form 5P/400V
– wall socket CEE-form 3P/230V
Optionals:
• IP45 version
• power plug (5P/400V/IP67)
• contra plug (5P/400V/IP67)
• plug socket (5P/400V/IP67)
• 3-position switch
• frame with wheels (as on pictures)