WATER PUMPS
Pump sets with a surprising capacity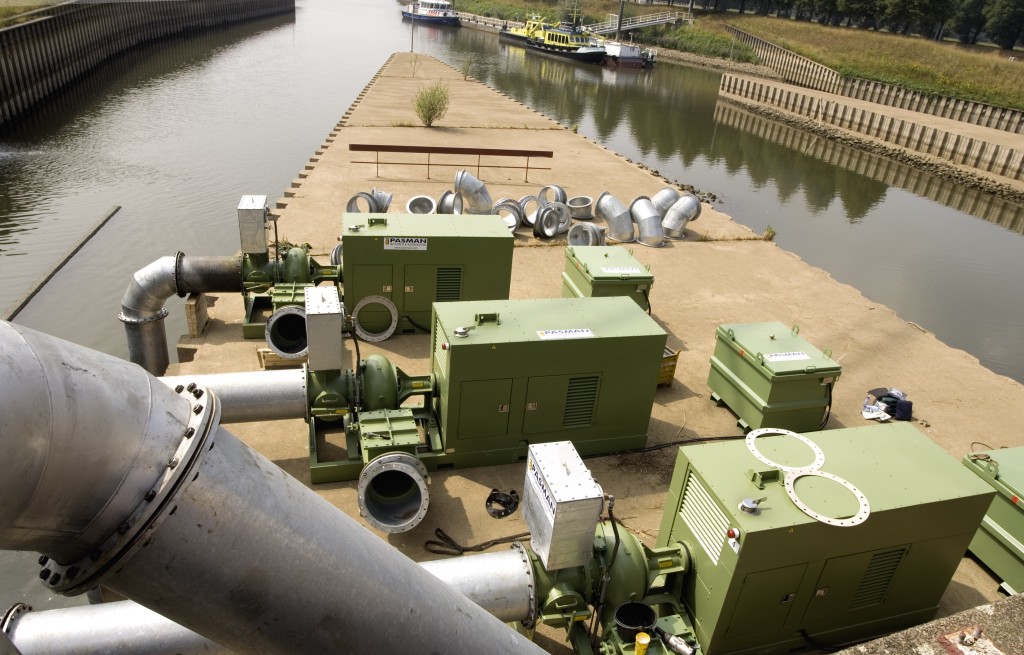 There are (emergency) situations where large volumes of water have to be pumped away quickly. Especially for these occasions Pasman Motoren & Aggregaten developed a range of powerful standby pump sets: the PPS-3000 and the PPS-5000.

The compact and relative small pump sets have a surprisingly large capacity. The presence of lifting lugs and forklift channels make it easy transportable and applicable. A built in vacuum pump enables a quick start up. All pump set are developed and build by Pasman itself, where only components of renowned brands as John Deere and  Caterpillar are used. This makes that we can guarantee our quality for the full 100%.
---
After hurricane Katrina in 2005, the pump sets of Pasman Motoren & Aggregaten were used in the affected areas. We received some honors from the US government as a show of appreciation.