HYDRO POWER

Oryon Watermill; Always energy everywhere!
The Oryon Watermill is an ingenious watermill for the generation of green energy. The simple but extremely powerful hydro power plant is effective in fresh, salt, cold and hot water with a minimum flow rate of about 1 m / sec. Pasman Motors & Aggregates has developed the Watermill together with Oryon Consultancy & Development. For the sustainable project there is a lot of interest at home and abroad.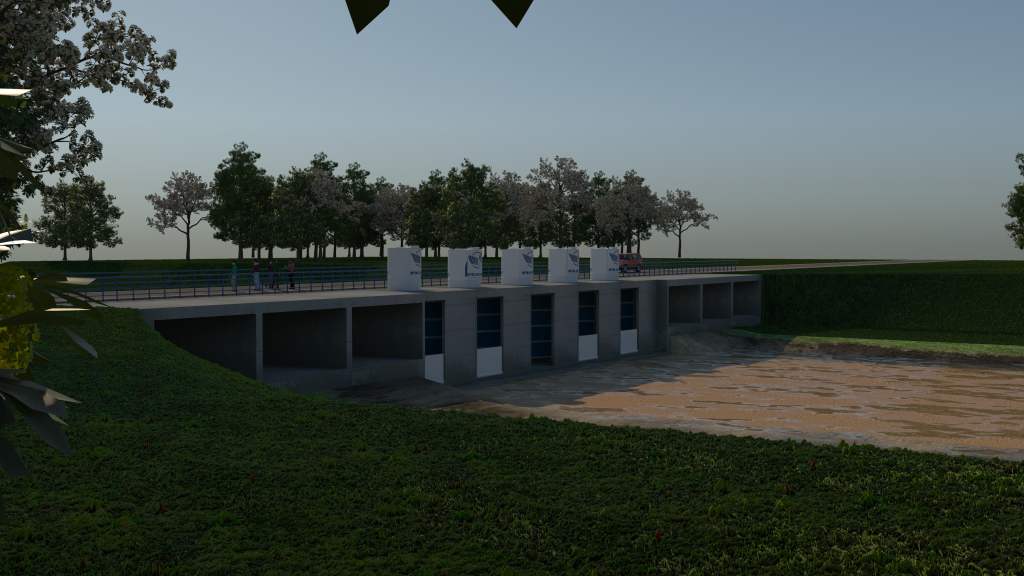 The Oryon Water Mill consists of a unit with just one paddle wheel or with multiple wheels placed next to each other. The system is placed vertically at the bottom of a river. A funnel on the front ensures the water flowing faster along the paddle wheel. An important innovation are the vanes. They consist rotatable slats that automatically flip over each revolution. They are open against the water flow, and closed with the flow. Together with the funnel, this results in an extra high energy yield.
Power
The Oryon Watermill base module consists of a mill  with a generator and can be adapted to any situation by modular construction. The current output of the modern watermill depends on a number of factors. The most important are the speed of free flow of water, the space to place a unit and the size of the mills. Depending on these factors and the version of the Watermill, the capacity may range from about 25 KW to multiple MW.
More information?
If you would like to know more about this extraordinary project? Please take a look at    www.oryonwatermill.com, download the brochure or watch the Youtube channel.